WCDPL is pleased to provide this resource to patrons researching local history as well as those hoping to get an idea of historical daily life in Wood County. The newspaper will be searchable from home and from within the library for free: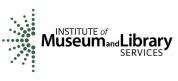 This project funded in part through an Institute of Museum and Library Services LSTA grant awarded by the State Library of Ohio and the Mearl and Lolita Guthrie estate.
The following newspapers are available in this database for patron use:
Bradner Advocate
Rising Sun Unique Weekly (a.k.a. Unique Derrick)
Wood County Sentinel-Tribune (weekly edition, available dates: 1867-1924)
Sentinel-Tribune (daily edition, available dates: 1890-1924)
To view the rest of the Daily Sentinel-Tribune, as well as a number of other area newspapers archived on microfilm, visit the Local History Collection in person.