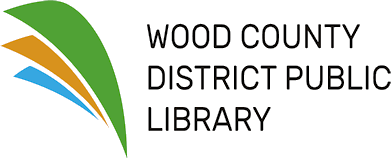 ---
Community Reads
Community Reads: on the same page since 2003. 
Supported entirely through private donations.
October, 2018

News of the World  

by Paulette Jiles

"A stunning story that tore at my heart and my gut. The relationship at its core between a grizzled old man and a lost young girl digs deep into what it means to care about someone and to find your place in the world."
– Tracy Chevalier, author of Girl with a Pearl Earring 

Watch for details.

 
News of the World book trailer with Paulette Jiles
Meet Community Reads Author Paulette Jiles
Community Reads 2018 welcomes Paulette Jiles, author of News of the World to Bowling Green Tuesday, October 16.
Watch for details here as they become available.
In the video below, Paulette Jiles reads from News of the World at 2016 the NBA ceremony
Visit Ms. Jiles at her website, paulettejiles.com [2]
Community Reads--background
On the Same Page Since 2003.
Community Reads enters its 15th year in 2018. From its beginning, Community Reads has been committed to making programs available to the readers of Bowling Green and Wood County at no charge. The program is supported entirely through privately raised funds; no tax dollars are used to fund Community Reads.
The program's popularity comes from both its variety of reading experiences —ranging from Marley and Me by John Grogan to  the work of National Book Award winner, Sherman Alexie; and its engaging tie-in events —from a contest of decorated cakes inspired by Homer Hickam's Rocket Boys to visits from Community Reads authors. 
Past Community Reads Selections:
2003 Rocket Boys by Homer Hickam*
2004 To Kill a Mockingbird by Harper Lee
2005 Shoeless Joe by W. P. Kinsella (April) and Kite Runner by Khaled Hosseini (October)
2006 Marley and Me by John Grogan*
2007 Glass Castle by Jeannette Walls*
2008 Three Cups of Tea by Greg Mortenson
2009 The Works of Edgar Allen Poe and In the Shadow of the Master, ed. Michael Connelly
2010 Book Lust by Nancy Pearl*
2011 Widow of the South by Robert Hicks* and Confederates in the Attic by Tony Horwitz
2012 Beekeeper's Apprentice by Laurie R. King*
2013 Born to Run by Christopher McDougall*
2014 Yellow Birds by Kevin Powers*
2015 Go Set a Watchman by Harper Lee and The Mockingbird Next Door by Marja Mills
2017 The Work of Sherman Alexie*
*Community Reads which included a visit to Bowling Green by the author.
Community Reads 2017 Donors
Thank You, Donors.
Anonymous
Chris & Ellen Dalton
Steve & Mary Boone
John & Norma Stickler
Marv & Kristi Smith
Barbara Rothrock
Mike Sibbersen
Helene Weinberger
Joseph & Patti Frizado
Evelyn Bachman
Mark & Maria Simon
Michael Marsh
Michael & Dana Nemeth
James Litwin
Lewis & Mary Jane Fulcher
Donna Mertz
Nancy Buchanan
Debbie LeGalley
Judith E. Miller
Robert & Pamela Krebs
Chester & Jan Marcin
Joseph & Judith Conda
Dick & Nadine Edwards
Ann Bowers
Roger Anderson
Dorothea Hartin Barker
Tom & Dianne Klein
Sentinel-Tribune
Jane Robb
Larry & Janet Sorrells
John Fawcett
Sharon Hanna
Becky & Ted Bhaer
Diane Vogtsberger
Your generosity makes Community Reads possible.
---
Source URL: https://www.wcdpl.org/CommunityReads
Links
[1] https://www.addtoany.com/share#url=https%3A%2F%2Fwww.wcdpl.org%2FCommunityReads&title=Community%20Reads
[2] http://paulettejiles.com
[3] https://www.addtoany.com/share#url=https%3A%2F%2Fwww.wcdpl.org%2FMeet-Paulette-Jiles&title=Meet%20Community%20Reads%20Author%20Paulette%20Jiles
[4] https://www.addtoany.com/share#url=https%3A%2F%2Fwww.wcdpl.org%2Fcontent%2Fcommunity-reads-background&title=Community%20Reads--background
[5] https://www.addtoany.com/share#url=https%3A%2F%2Fwww.wcdpl.org%2Fcontent%2Fcommunity-reads-2017-donors&title=Community%20Reads%202017%20Donors