The photographs below provide a history of the renovation.
See more photos on the library's Facebook page, http://www.facebook.com/WCDPL.
The building adjacent to the library removed in November of 2014. Video courtesy of Walbridge Mayor Edward Kolanko.
Progress, February 2017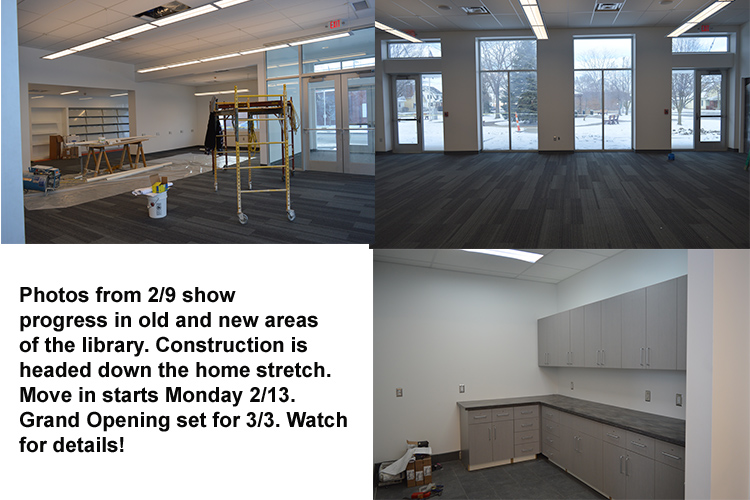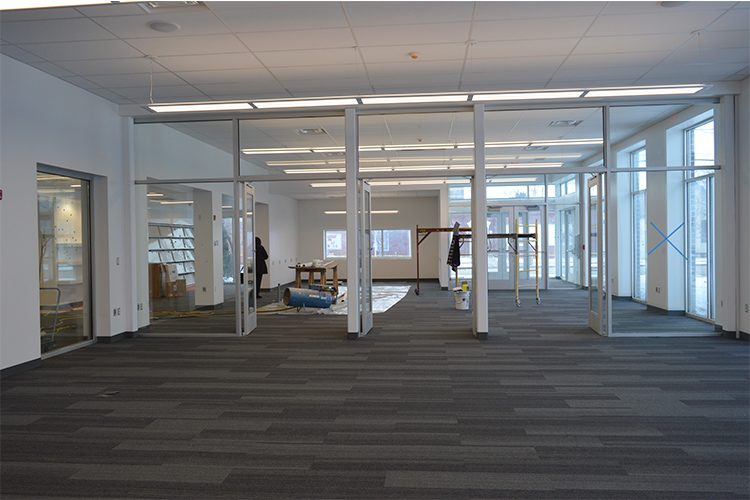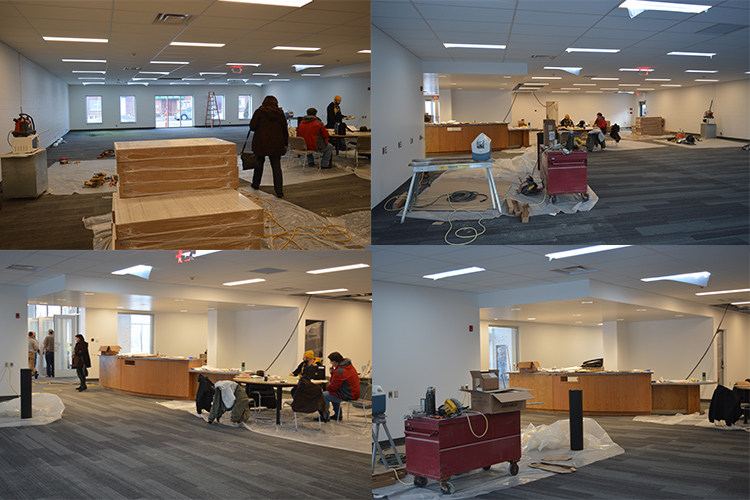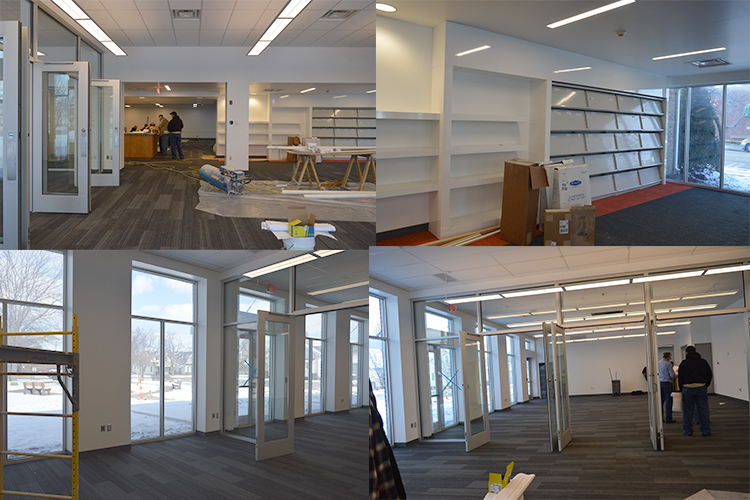 Above, photos from 2/9/17
Below, 2/2/17. The groundhog may have seen its shadow, but our tree for the library's children's area is growing!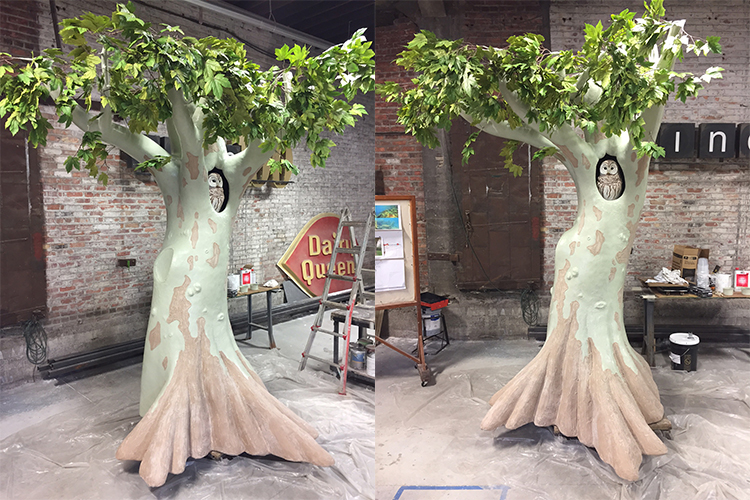 Progress, January 2017
Paint, ceiling tiles, and drywall going up!