WCDPL is looking for Youth ages 11 and up to join our Volunteen Corps!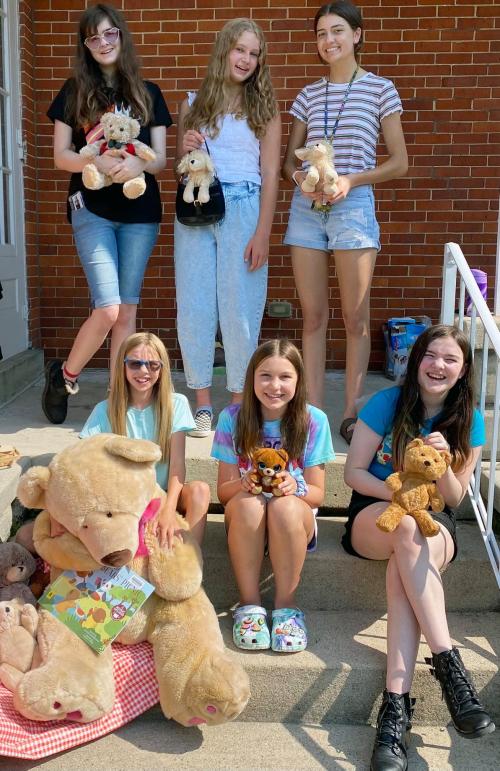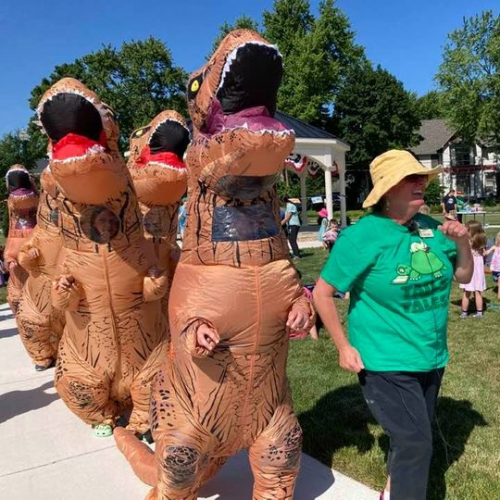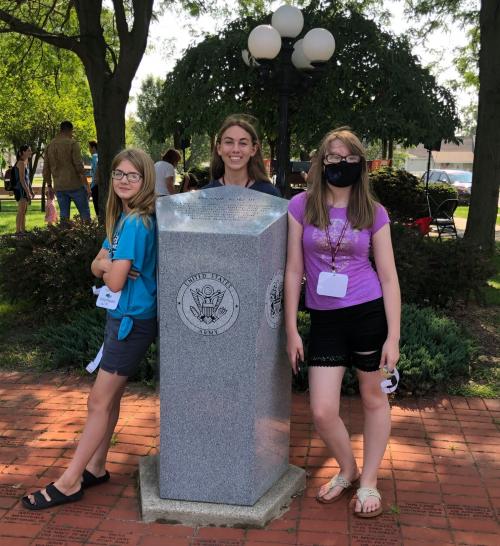 We are so grateful to all our Summer Volunteens for helping to make our Summer Reading Program a success.
More Volunteen opportunities are available throughout the school year. Please sign up to help at fall programs using the embedded Google Form below. For descriptions of the programs, please scroll down.
We are continuing our Outdoor Storytimes at the Wooster Green and Walbridge Veterans Memorial Park. Walbridge Storytime Volunteens should arrive by 9:45am and plan to stay through 11:30am on Tuesday mornings; WCDPL Storytime Volunteens should arrive by 9:45am and plan to stay through 11:30am on Thursday mornings.
Saturday, October 2, 10am at the Carter House - Miss Amy is leading a yoga program for all ages.
Friday, October 8, 4pm at the Carter House - We are hosting a "Trashion" show for tweens and teens. Work in groups to make a fabulous wearable creation out of recyclables. Walk our red carpet to show off your masterpieces!
Monday, October 11, 6:30pm at Wintergarden Park - We are partnering with BG Parks and Rec for our yearly Fairy Houses program. Meet at Wintergarden at 6:30pm to help younger students craft and place fairy houses throughout the park.
Saturday, October 16, 10am at the Carter House - Build a Lego House at Our House. We will have our Lego collection out on the Carter House porch for kids to build with.
Friday, November 5, we are holding a Stuffed Animal Sleepover. Students will drop off their stuffed animals for an overnight party, but we need YOU the Volunteens to stick around after the library closes at 6pm to take the photos of the animals' adventures for our Saturday morning slideshow. 
Youth ages 11 and up interested in serving as a Volunteen should contact the Children's Place at 41-352-8253 or by emailing woodkids@wcdpl.org to see how you can be of use in a safe way during the school year. 
Tweens & Teens
In addition to digital materials available through The Ohio Digital Library for Teens, tweens and teens should check out Hoopla Digital,  a collection of streaming videos, audiobooks, comics, and music available instantly, with automatic returns and no late fees. Check out movies and TV shows for three days, check out music albums for seven days, and check out audiobooks and digital comics for 21 days. (There is a limit of fifteen items per person, per month, which resets on the 1st of each month.)
Download the Hoopla Digital iOS app or the Android app for your smartphone or tablet, or sign up on your computer at hoopladigital.com.

Hoopla works with devices that run iOS 6 and Android OS 4.0 (Ice Cream Sandwich) and above, and major up-to-date web browsers.

Hoopla supports closed captioning of video content where available and/or required.
If you are using iOS 7.1 or newer on your iPhone, please download the newest version of the app to resolve some streaming music issues.
Check out these podcasts!